In the vast expanse of the Web3 universe, one element reigns supreme — reliable and decentralized oracles. Among the leading contenders in this space stands

Supra Oracles

, a groundbreaking solution that brings trustworthiness, verifiability, and efficiency to data feeds. 🌐

Supra Oracles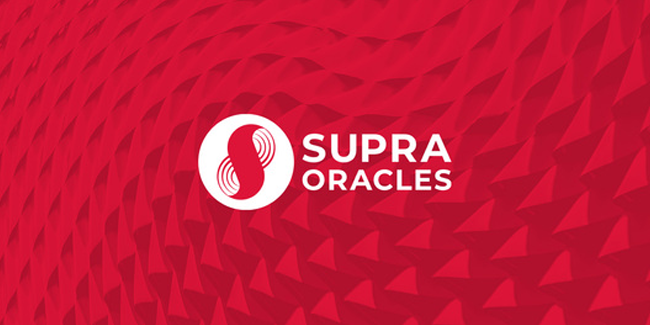 🔗 The Importance of Oracles in Web3
Web3 applications heavily rely on real-world data to function accurately and autonomously. However, obtaining this data directly from external sources poses a challenge due to the decentralized nature of blockchain systems. Oracles bridges this gap by providing smart contracts on blockchains with external data, ensuring seamless interactions with the outside world.
⚙️ Supra Oracles' Superiority
Supra Oracles distinguishes itself as a top-tier solution with its remarkable features and unparalleled performance. Let's delve into what makes it stand out in the competitive world of oracles:
🔒 Decentralized and Trustworthy
Supra Oracles embraces the essence of decentralization, ensuring that data is obtained from multiple reputable sources. This multi-sourced approach enhances trust and minimizes the risk of single points of failure or malicious manipulation.
🔍 Verifiable On-Chain Data
Transparency is a cornerstone of Web3, and Supra Oracles embraces this principle wholeheartedly. By providing on-chain verifiability, users can audit and validate the authenticity of the data used in smart contracts, assuring the integrity of the ecosystem.
🚀 Low-Latency Performance
In the fast-paced world of blockchain applications, latency can make or break user experiences. Supra Oracles tackles this challenge head-on, delivering data with impressive speed, and empowering dApps to operate at lightning speed.
💼 Multiple Use Cases
Supra Oracle's versatility enables its application across a wide spectrum of use cases. From DeFi platforms requiring accurate price feeds to gaming applications needing real-time data, Supra Oracles has got it covered.
🎉 A Developer's Dream
For developers, Supra Oracles provides a user-friendly interface, easy integration capabilities, and comprehensive documentation. This ease of use saves valuable time and resources, enabling developers to focus on creating innovative Web3 applications.
🌟 Embracing the Web3 Vision
Supra Oracles plays a pivotal role in realizing the full potential of the Web3 vision. By providing dependable data feeds, it empowers applications with the ability to make autonomous decisions, unlocking new possibilities for decentralized governance, finance, and more.
🏁 Final Verdict
If you're a Web3 enthusiast seeking a reliable oracle solution, look no further than Supra Oracles With its decentralized approach, verifiable data, low-latency performance, and developer-friendly features, it stands as a beacon of trustworthiness in the ever-expanding Web3 galaxy. 🌌
🌐 Social
To stay up to date with the latest news and developments about Supra Oracles and the upcoming airdrop, make sure to follow and subscribe.
🚀 Embark on your Web3 journey with Supra Oracles today and experience the power of reliable data feeds for your decentralized applications. It's time to take your dApps to the next level! 📈